See also: How to Create a Custom Training
To clone an existing training course, please follow these steps:
1. Select Training on your left sidebar:
2. Select a course you would like to clone and edit and hit Copy and Edit: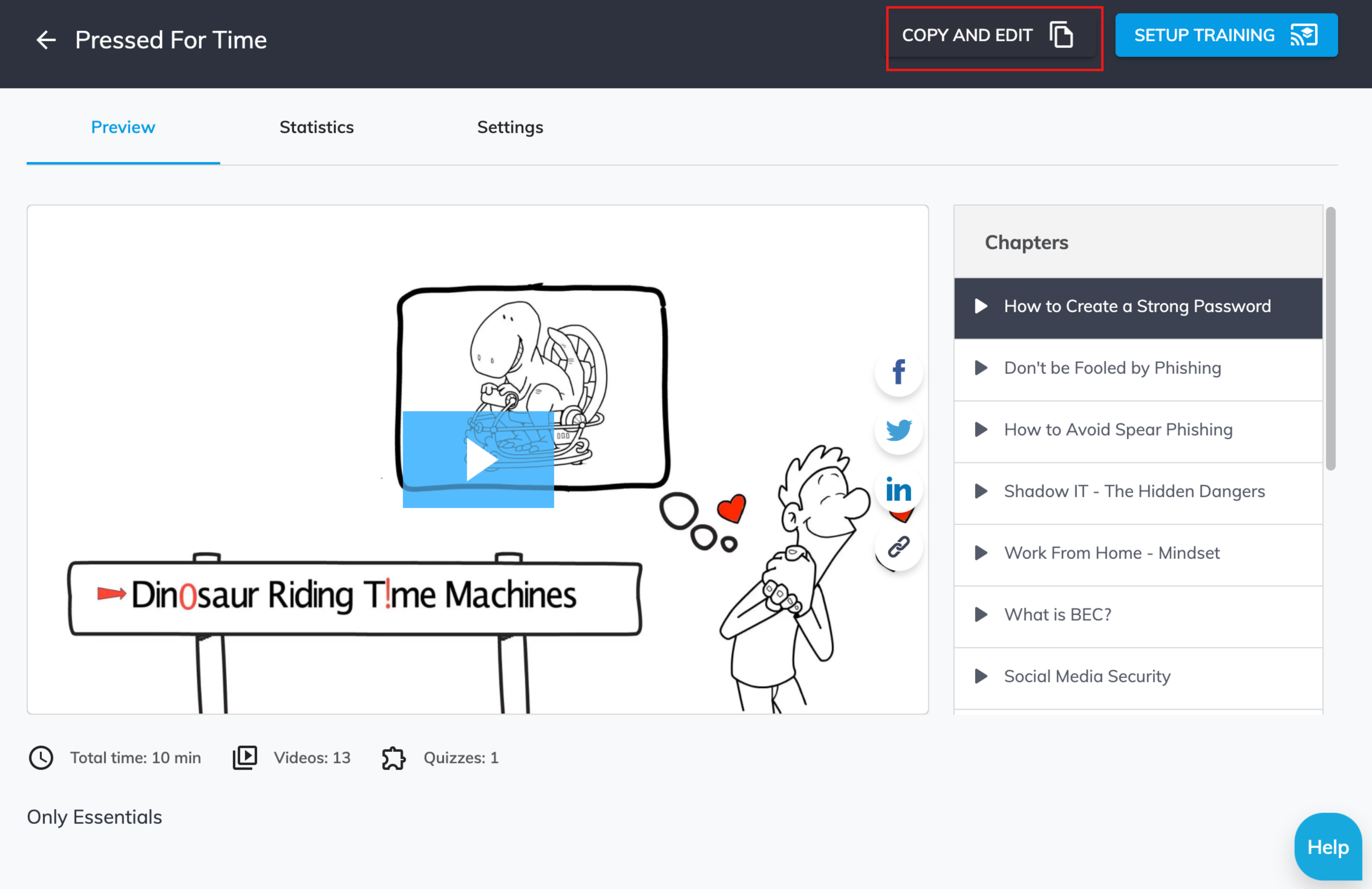 3. You may update the Training Name and Description, Remove the Videos which you find irrelevant, Upload your own Videos (should not exceed 150MB), Change the order of the Videos and Quizzes, Edit existing Quizzes, Delete them, or create your own ones. You may also split the videos/quizzes into chapters.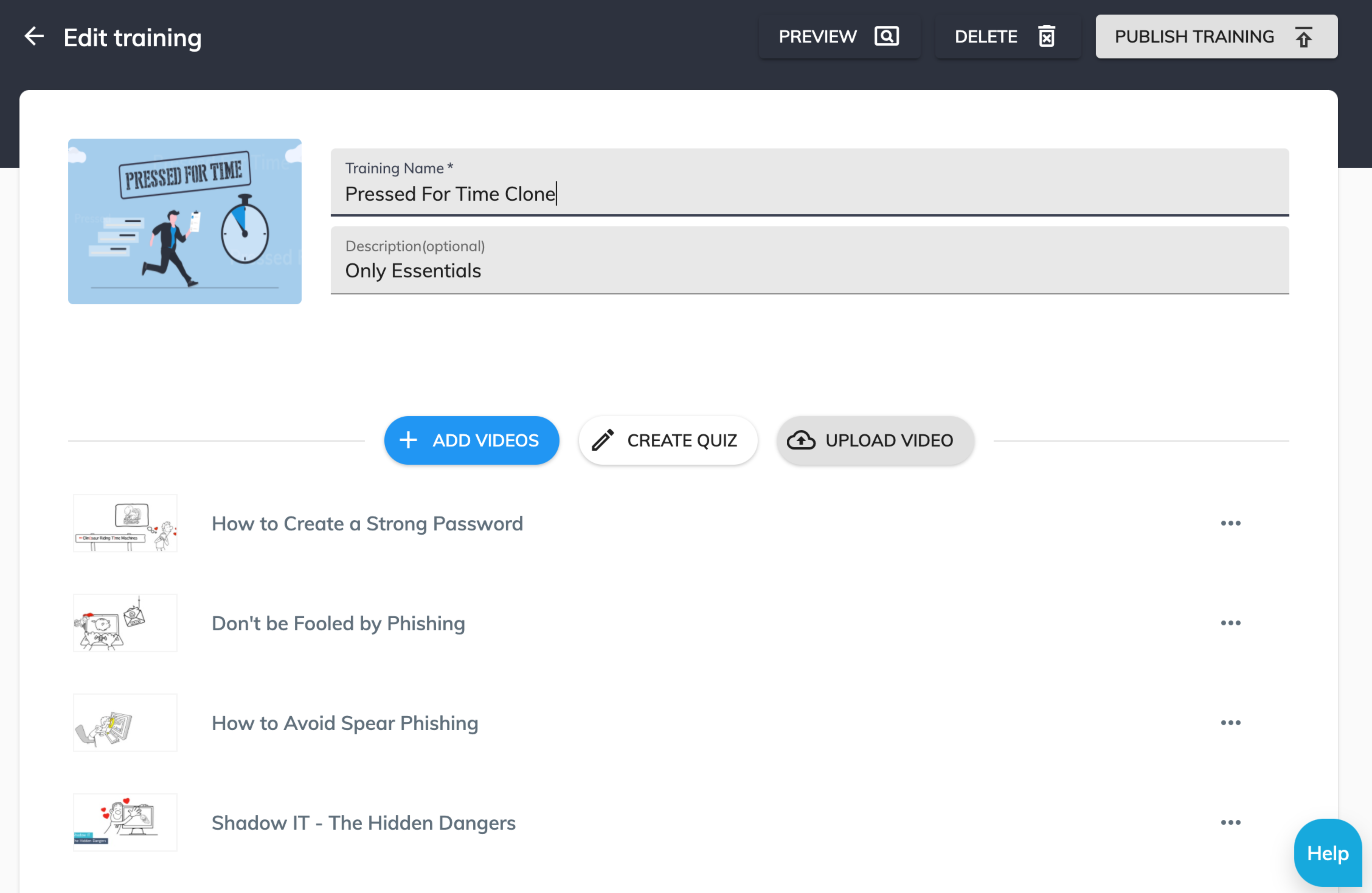 4. You may Preview and Publish your elaborated training.