Our Video Library contains videos about cyber security sorted by categories: Security Awareness, Wizer Stories, For Families, For Developers, Compliance. You can sort the videos by clicking on each category at the top of the page.
At the top of the page, there is also a search panel where you can search videos by categories or by different languages (English, Hebrew, Spanish, French, Portuguese, German, Deutch, Italian, or Chinese). Alternatively, you can just scroll down the page to see all categories.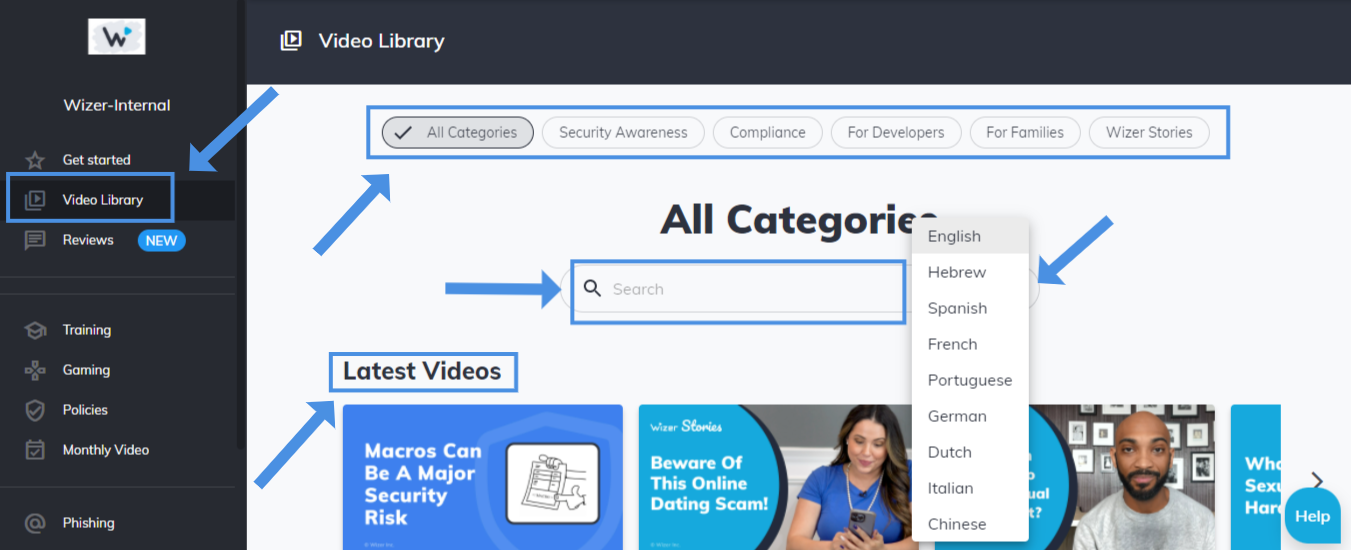 The Latest Videos section contains the most recent training videos available.
In the search panel, you can search for a video by its title. You can also use hashtag. For example, all phishing-related videos (not necessarily have "phishing" in its title), will be shown if you search for "phishing". Here is an example: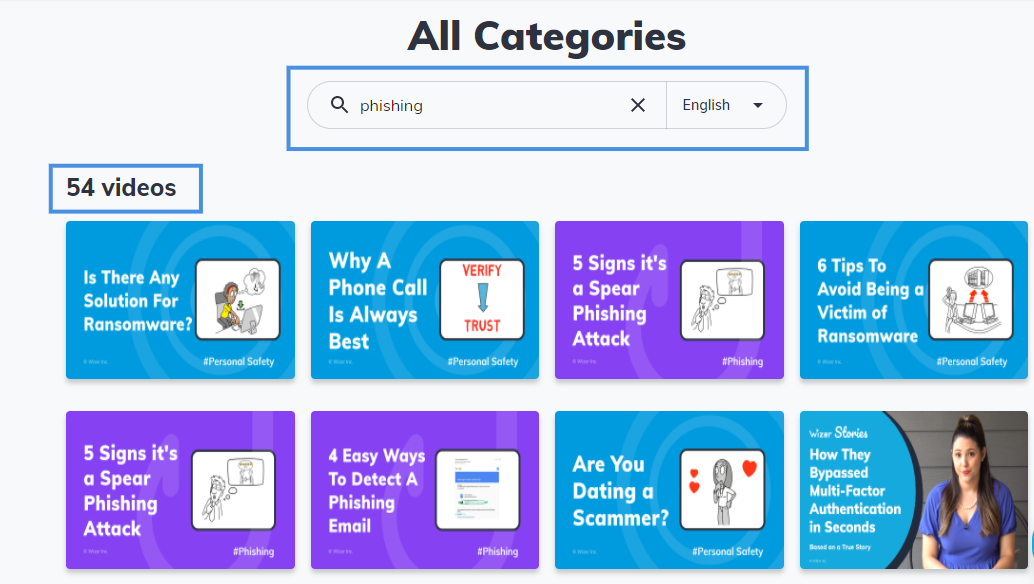 The menu of every video lets pause/play, mute/unmute the sound, change the quality and the speed of reproduction, and full screen. Every video has subtitles which you can add or remove by clicking on the CC button in the lower right corner next to the volume button. The menu Search Video shows all subtitles for the video as full text and allows to navigate through the video.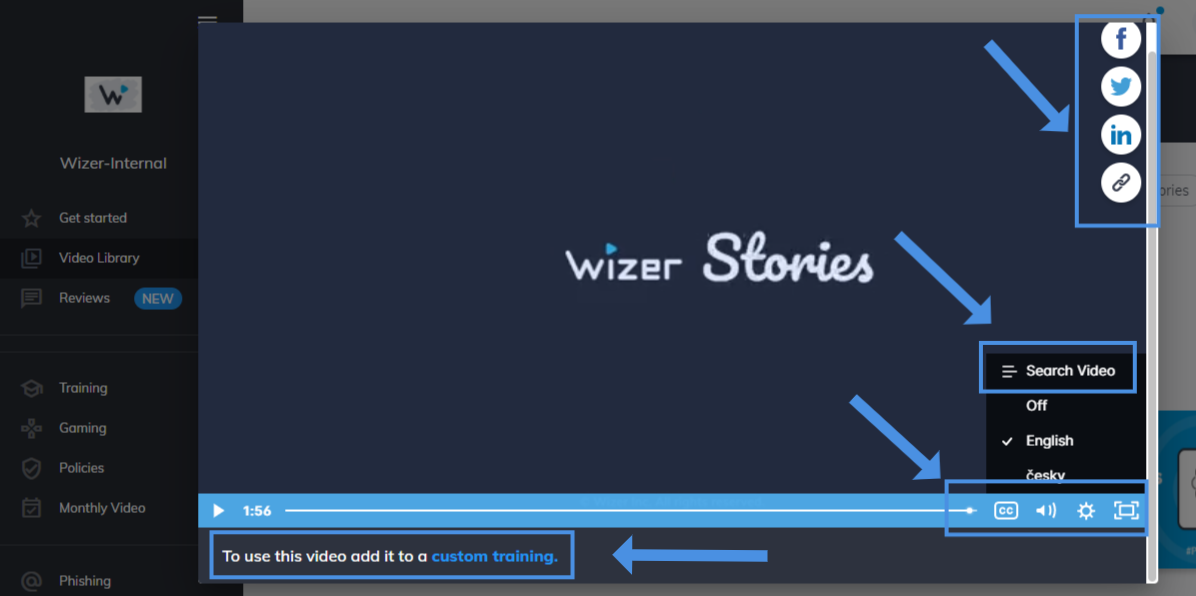 Any video can be shared by clicking on the corresponding icon (Facebook, Twitter< LinkedIn or just copy the link).
You can also add the video you like to the Custom Training by clicking on the link below the progress bar. More information and tips on how to do it can be found here: How to Create a Custom Training.
The menu is simple and friendly so you can easily find the video that you are looking for. If not, you can always ask for assistance or make a suggestion about contains to support@wizer-training.com and we will be happy to help you. We are grateful to our customers who give us new ideas and make us constantly being inspired to create new content for our platform.