This article describes the steps required to remove the grey banner from simulation emails in case it is present.
To configure the spam bypass filter please follow the instructions below:

1. Open up the Google Workspace admin console
2. Navigate to Apps>Google Workspace>Gmail section
3. In Gmail navigate to Spam, phishing, and malware

Alternatively, you can use the following link to be redirected to the required settings window https://admin.google.com/ac/apps/gmail/spam

4. In the Spam section, press configure

5. In the new window that opens, please insert a short name for the rule, and make sure it is configured as below:
Be more aggressive when filtering spam: OFF
Bypass spam filters for messages received from internal senders: ON
Bypass spam filters for messages received from addresses or domains within these approved senders lists: ON
Put spam in administrative quarantine: OFF
Press on Create or edit list (this will open a new tab)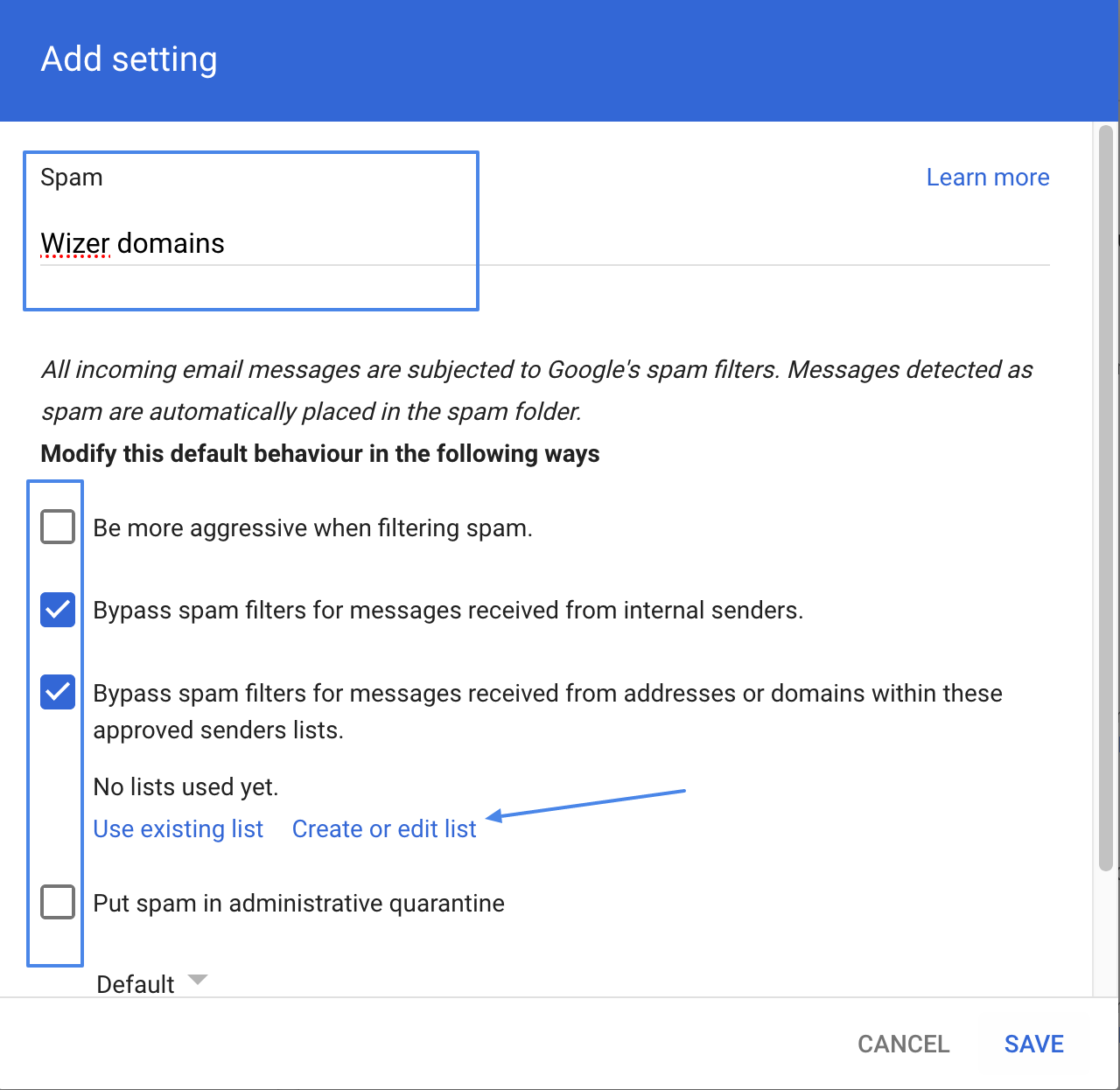 7. In the new tab that opens, press add address list


8. In the next window, insert the desired name & use the bulk-add addresses option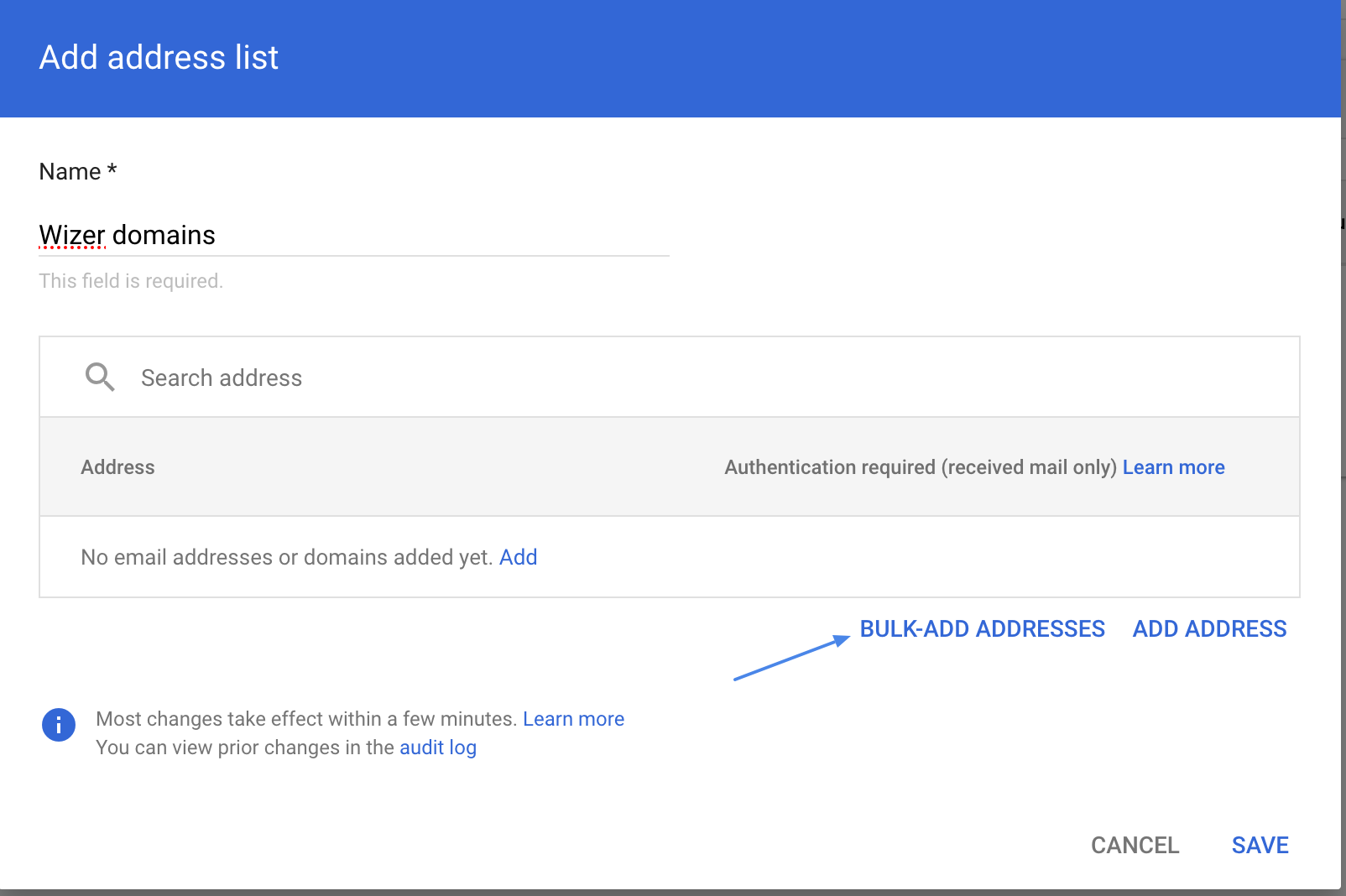 9. In the next window please insert the Wizer phishing domains from this list (comma or space-delimited)
Leave the Require sender authentication: On, and press on add.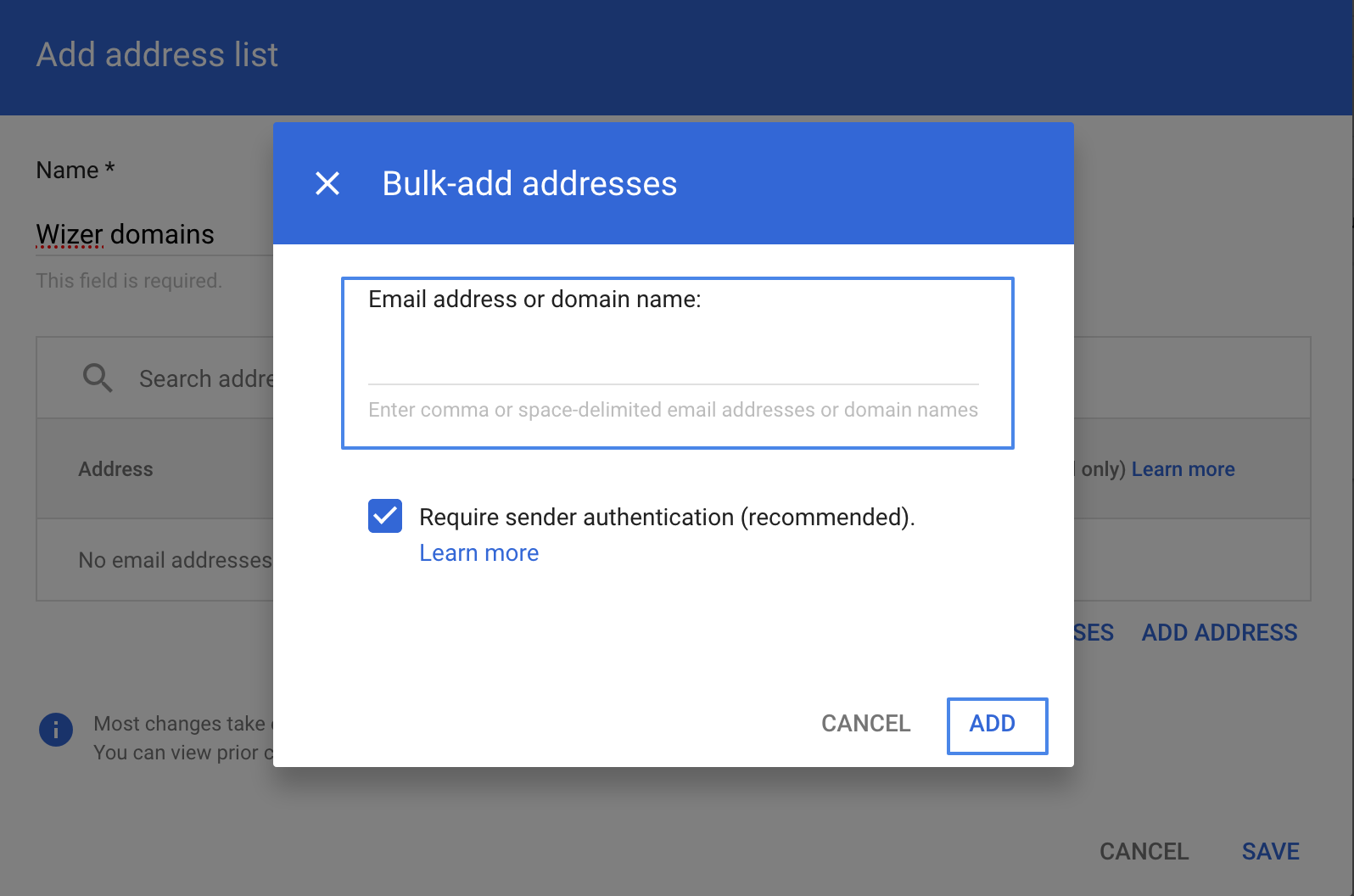 Once done, hit Save in the previous window: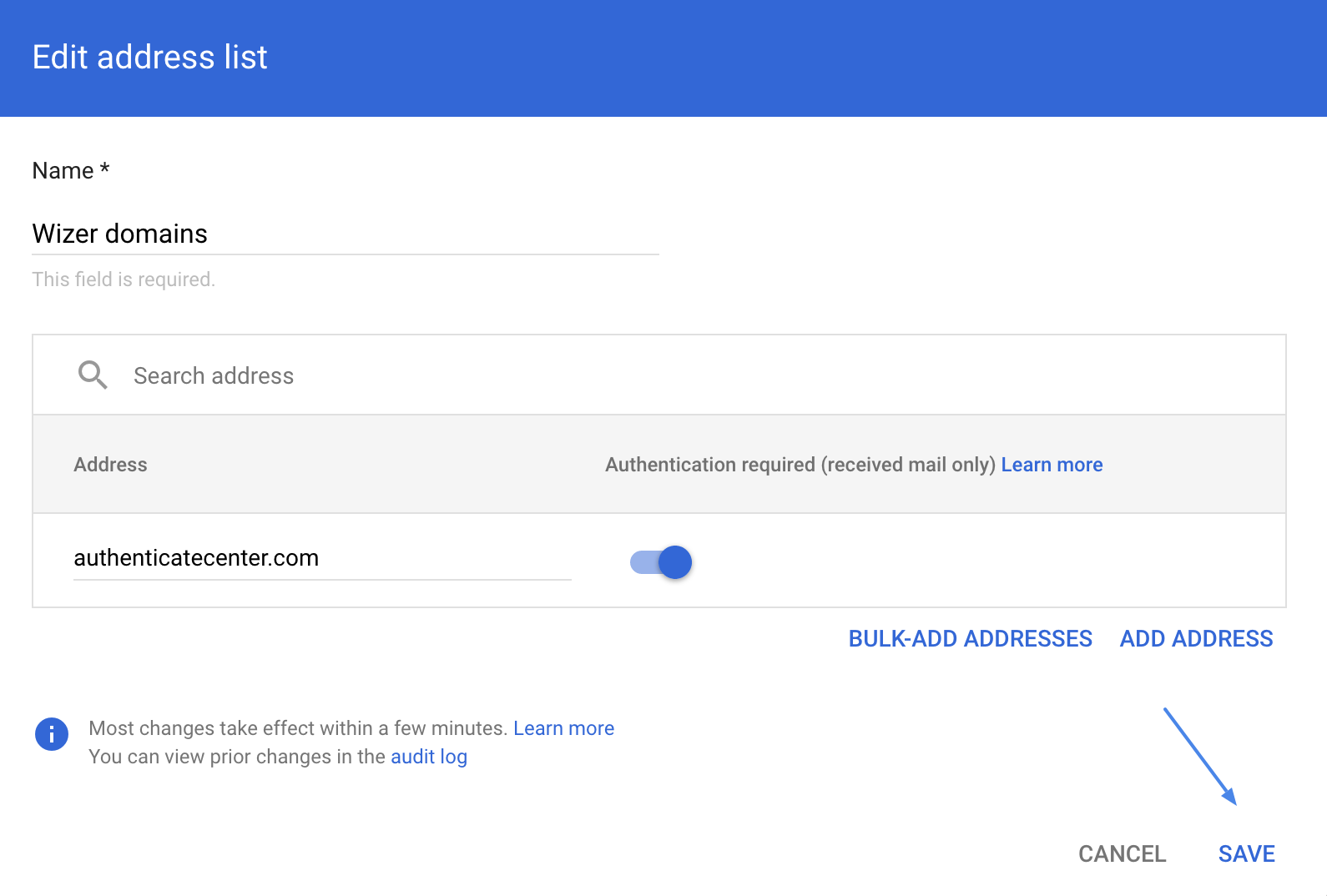 Now you should see the list configured (screenshot for reference)

Once the above is done, return to the Spam, phishing, and malware tab and press edit:

In the edit rule field please make sure to include the previously created list in the bypass list: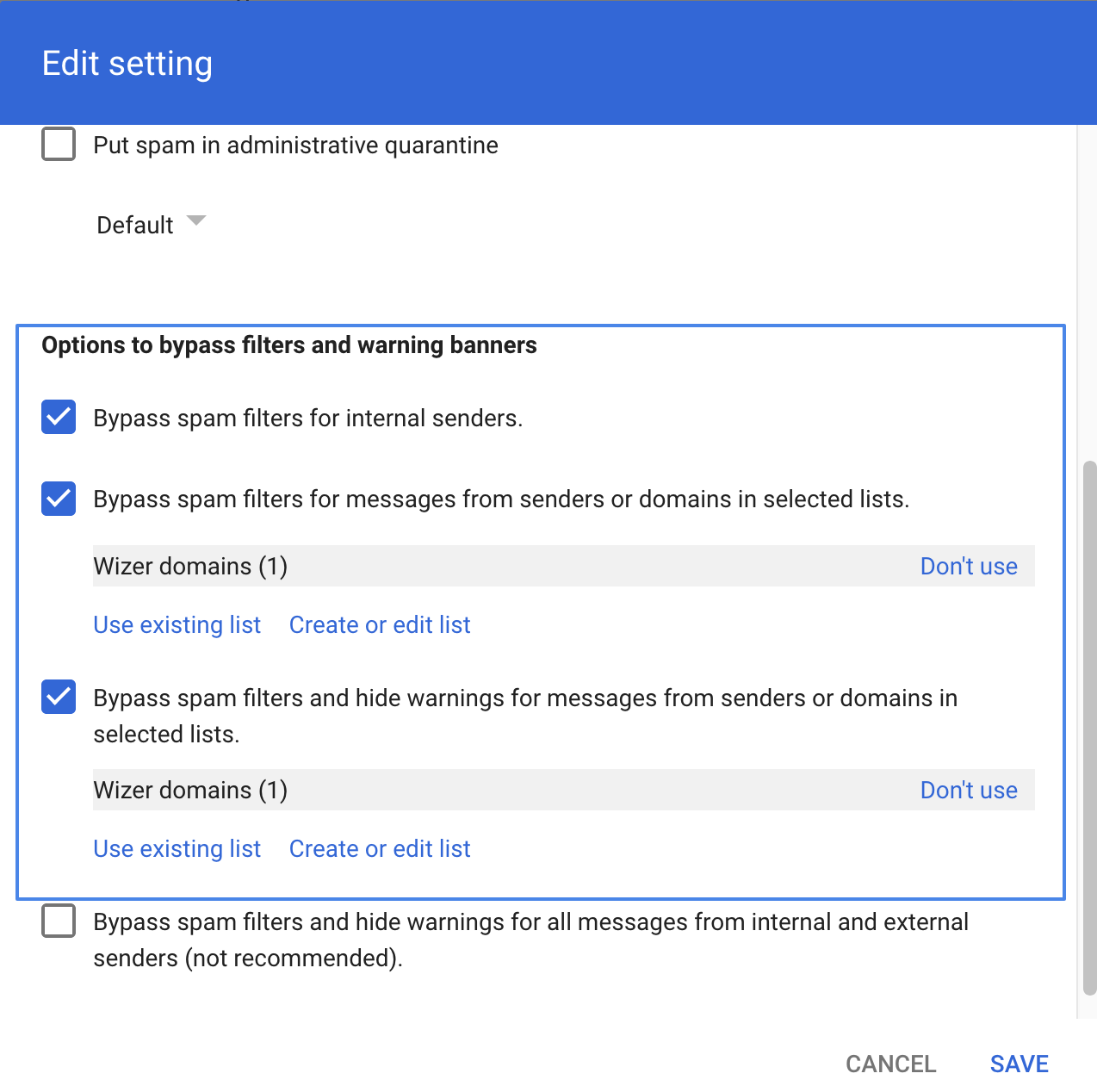 Press Save.

The rule should be ready now. Please note that the changes might take up to 24 hours to propagate.