1. Click the link or go to app.wizer-training.com to sign in
2. Click "Forgot your password?"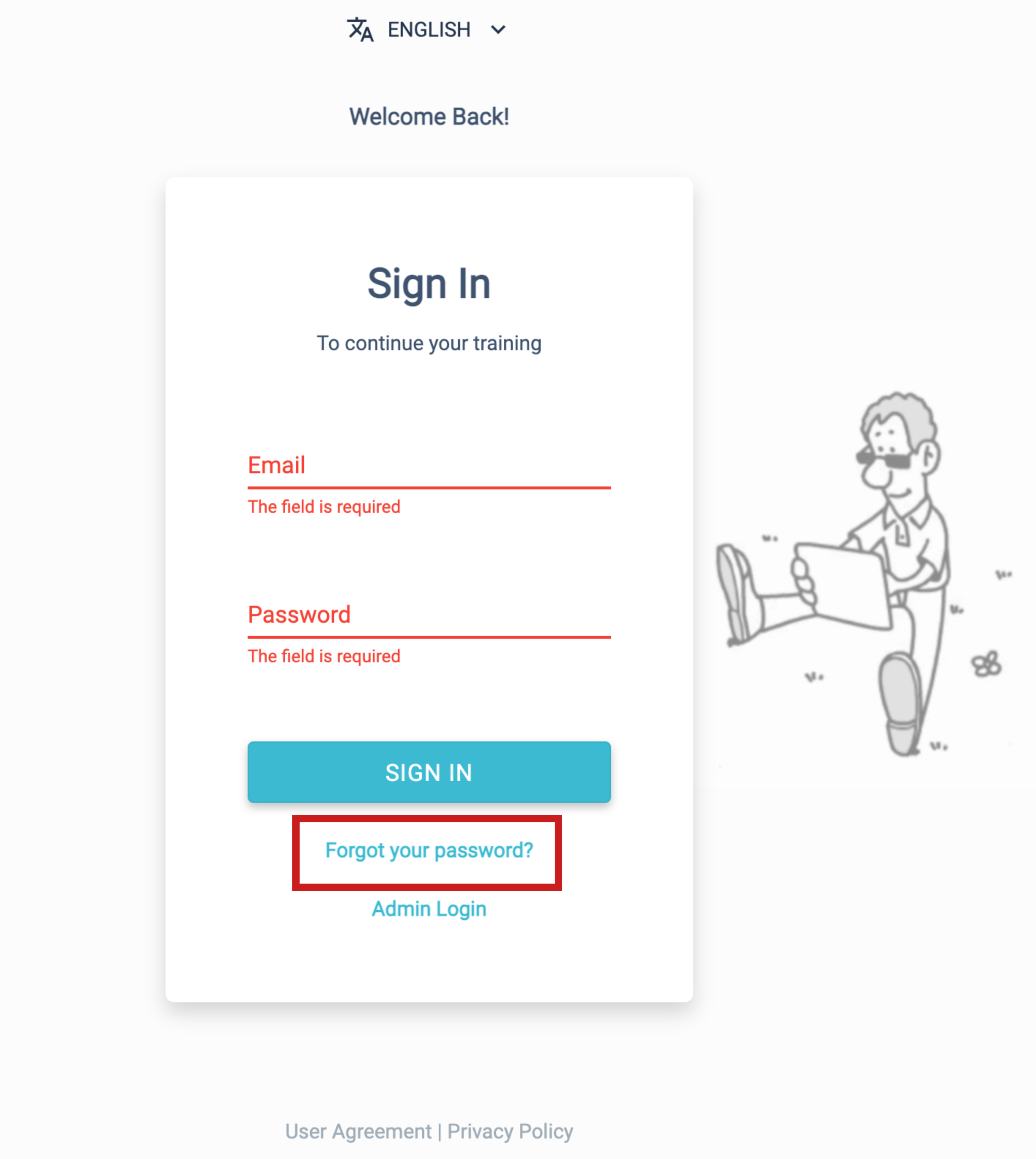 3. Ensure you have entered your e-mail correctly and hit "RESET PASSWORD"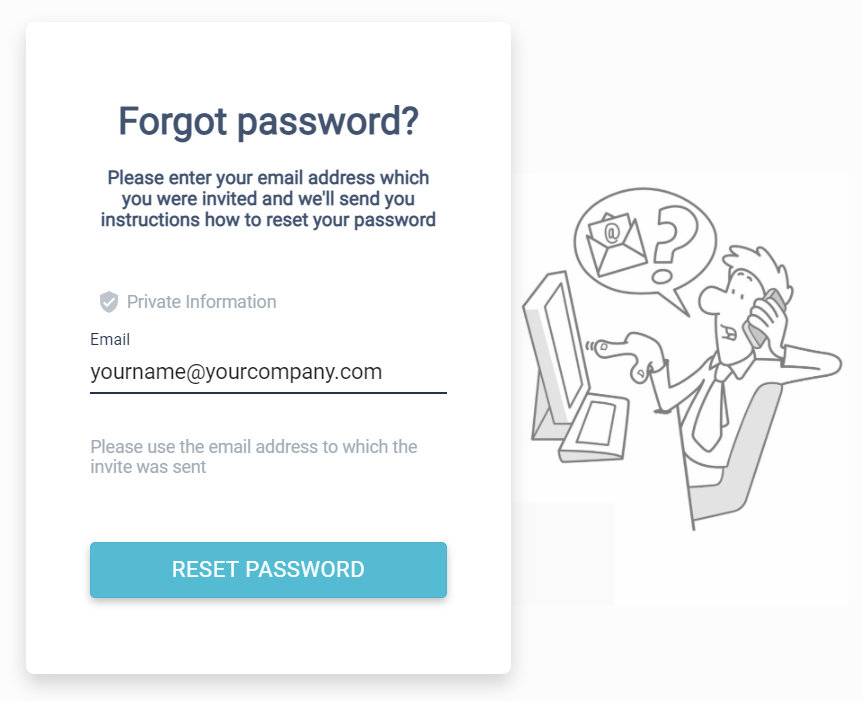 4. You will receive a confirmation that an email was sent to your address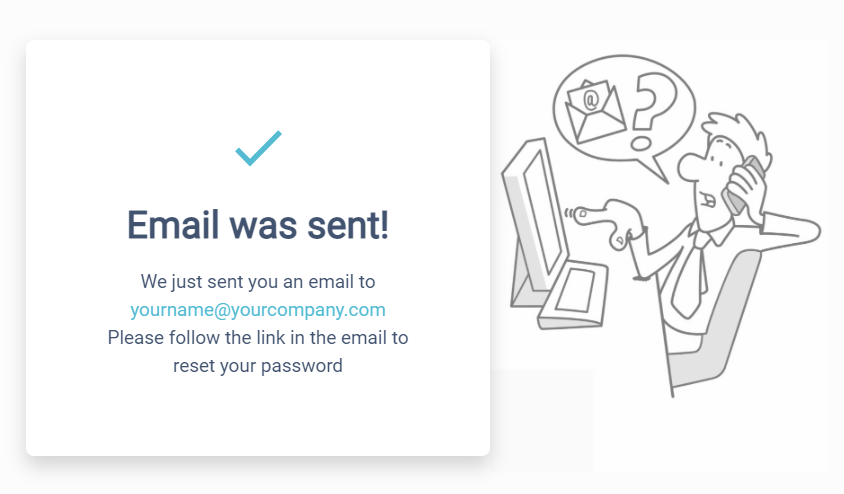 5. You will immediately receive an email with a "Reset your password" subject. Click the "Reset Password" button
6. You will be brought to the Employee App login page. Enter your "New Password" and "Confirm Password", and then click "RESET PASSWORD"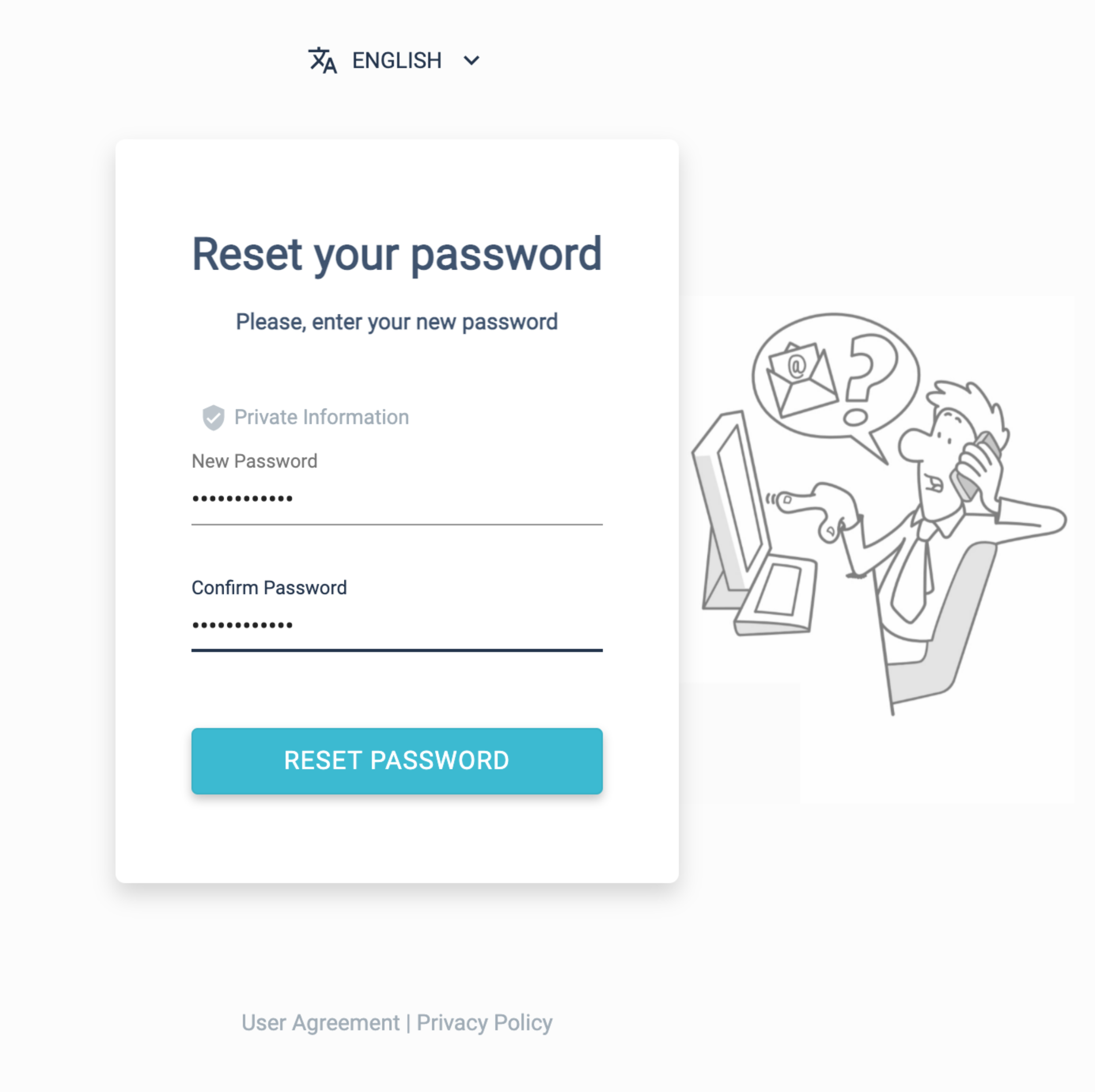 7. You have successfully changed your password, you can now sign in with your new password