A phishing report button is a tool that allows employees to report potentially malicious emails (e.g. phishing emails) and provides a report identifying the users who are able to recognize them.
The reported emails sent by Wizer will be reflected in the phishing report. Also, other (non-Wizer) suspicious emails reported will be forwarded to the email address you provide during setup for triage by your incident response team.
When a user receives an email there is

icon on the right.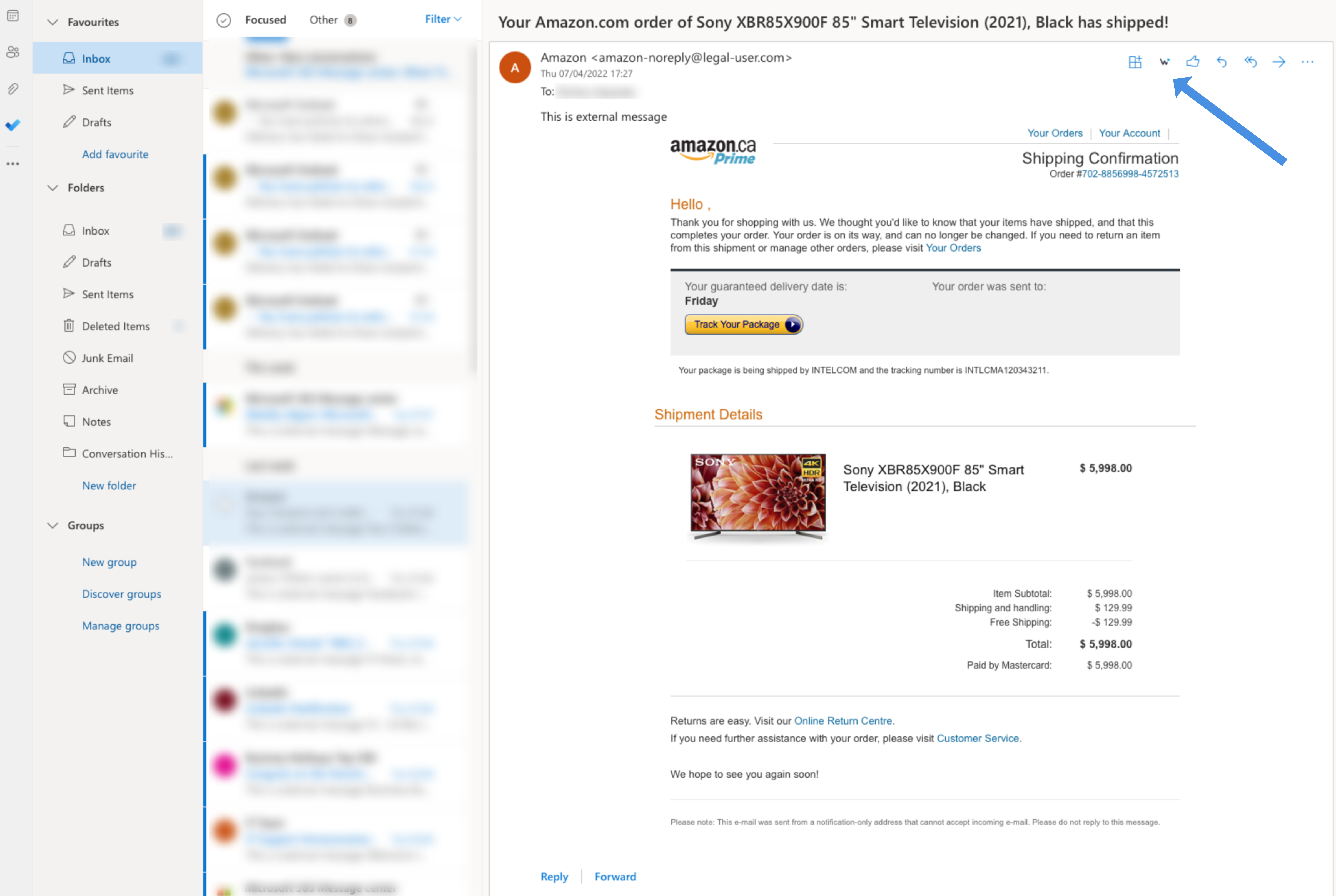 After clicking on the Wizer icon

the modal will pop up on the right with the option to report the suspicious email.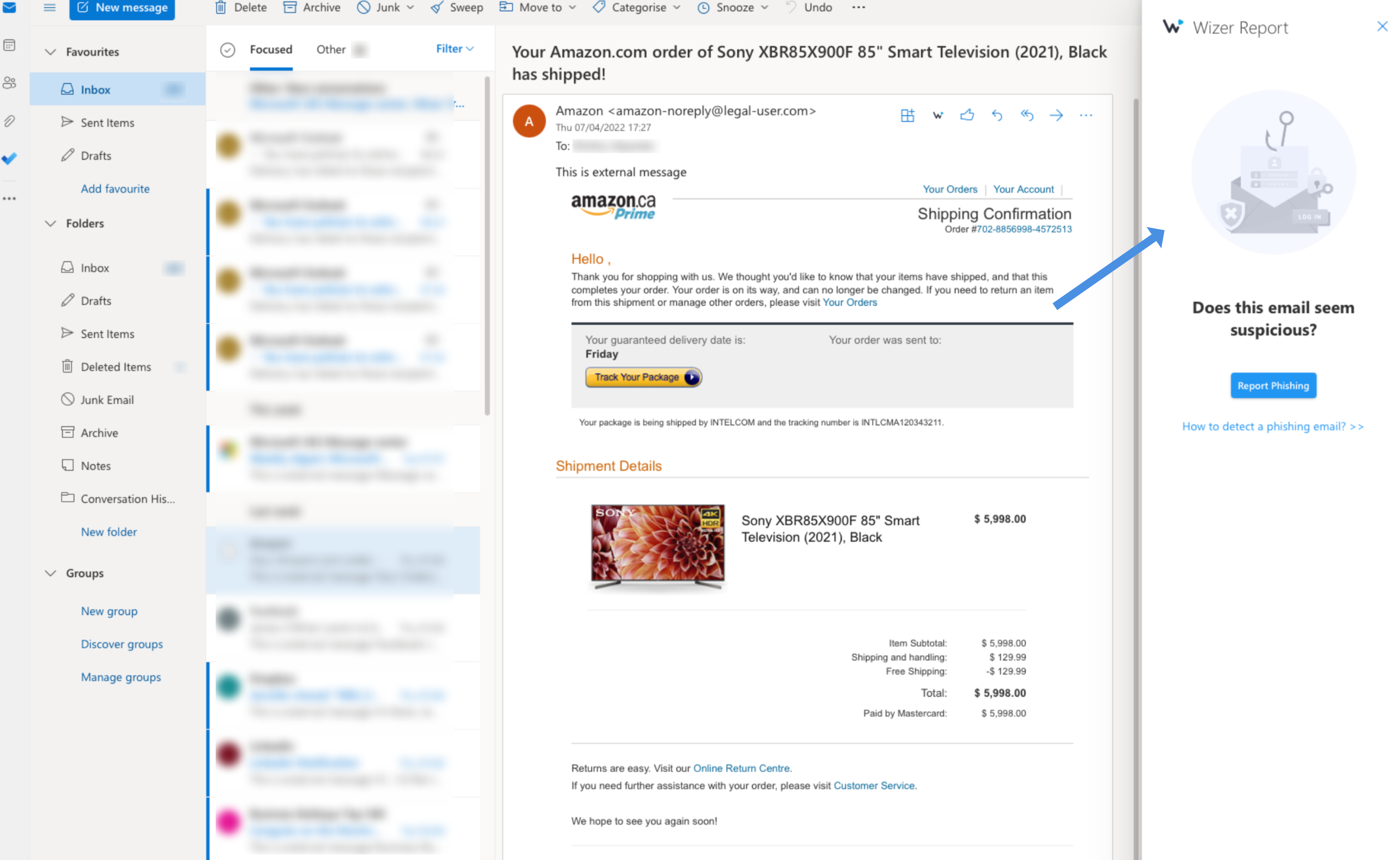 If the recipients click on 'How to detect a phishing email?' the below video & tips will open.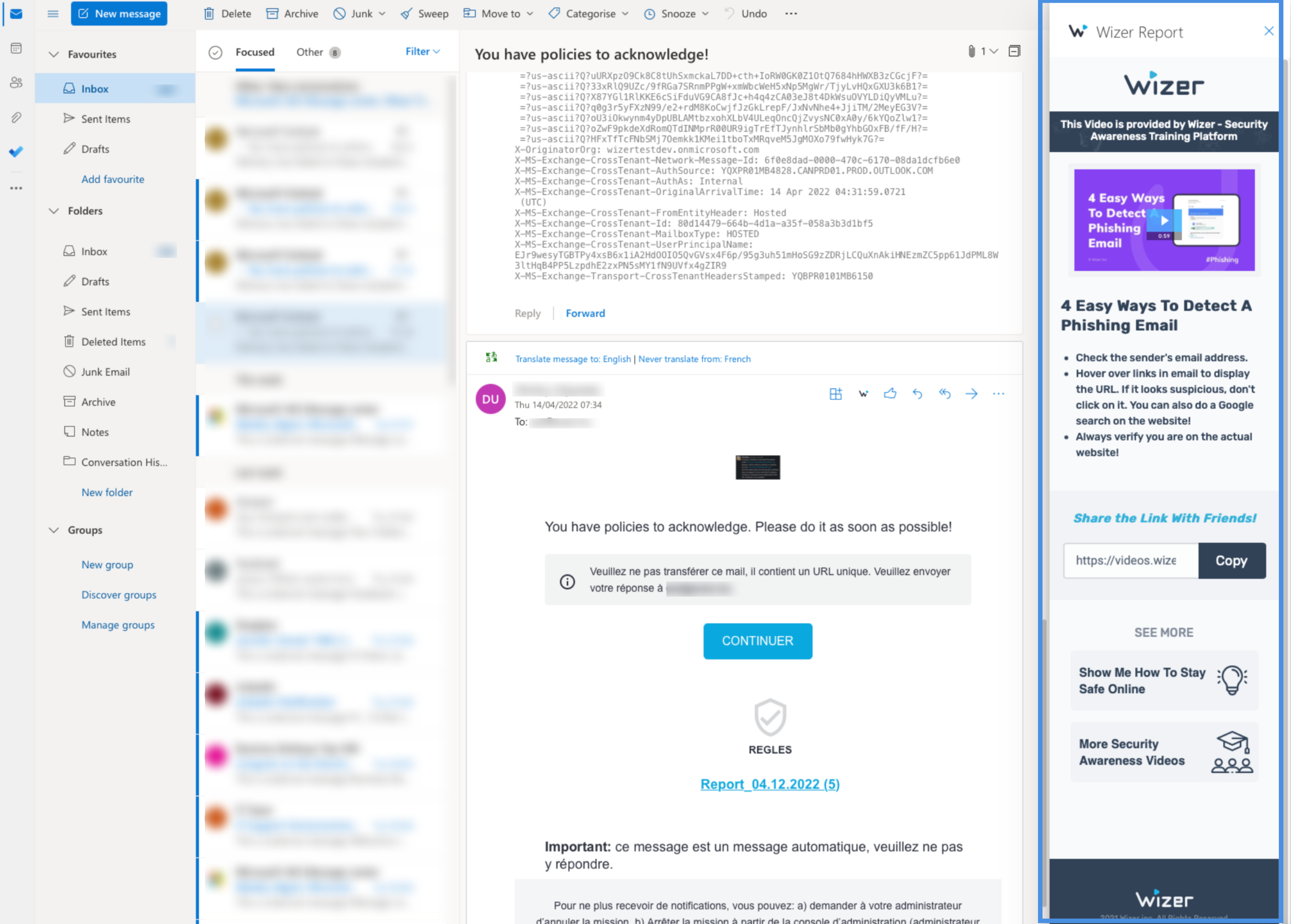 Once the phishing email sent by Wizer has been reported the below message will appear.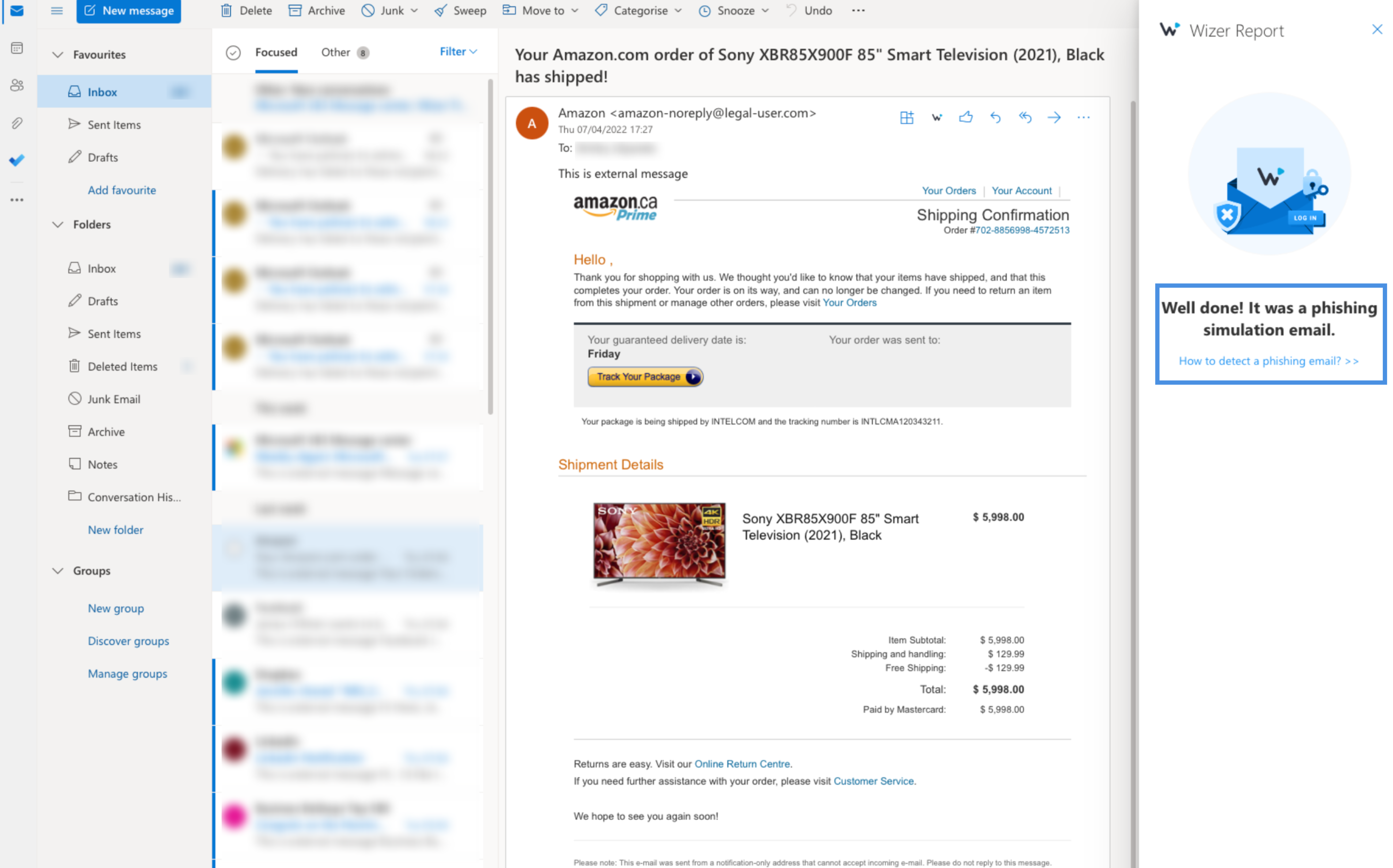 If the reported message was sent not by Wizer the below message will appear.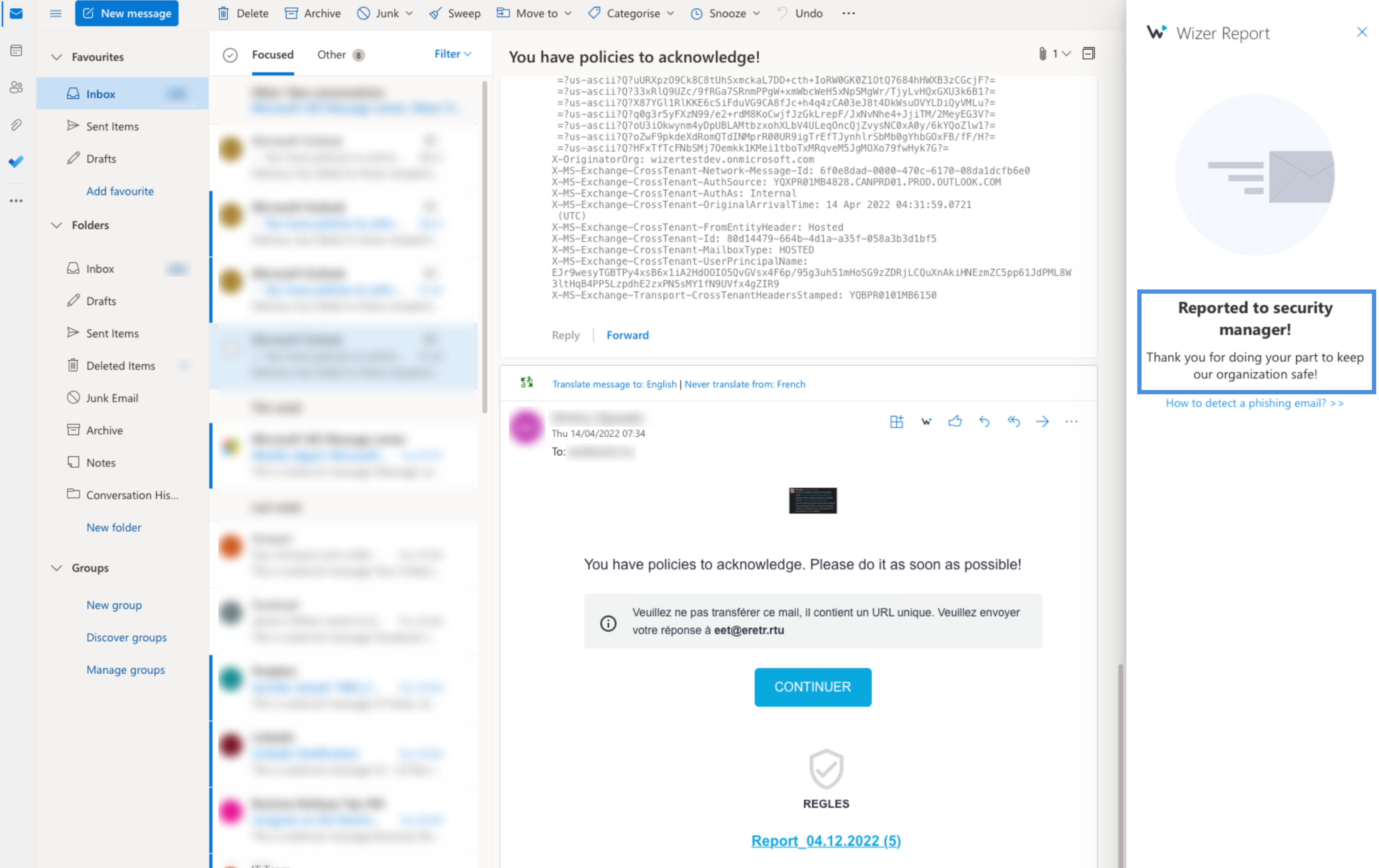 The Admin receives an email from support@suport-centre.com with the reporter email, the reported email subject, and the email reported as malicious itself in the body.