Register for a Free Wizer Account
1. Go to wizer-training.com and click Start Free Now at the top of the webpage or go here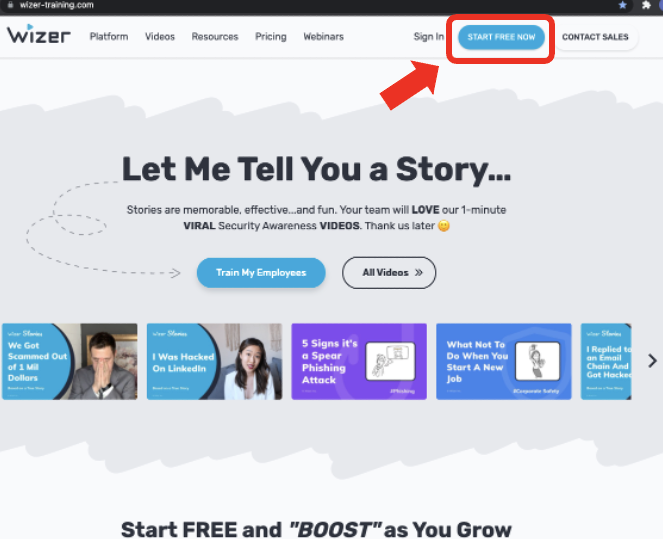 2. Provide the information below and then click the CREATE ADMIN ACCOUNT button.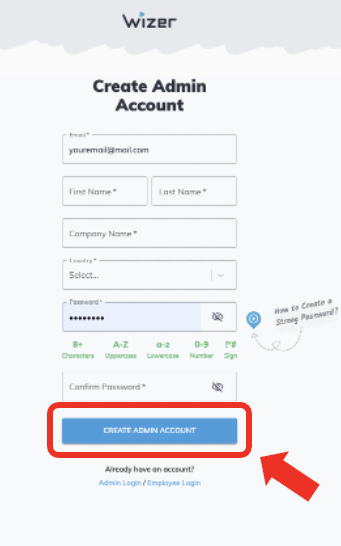 3. Once registered you will be automatically transferred to your organization's Administration Console (admin.wizer-training.com), it will appear similar to the picture below. Click CONTINUE WITH FREE PLAN.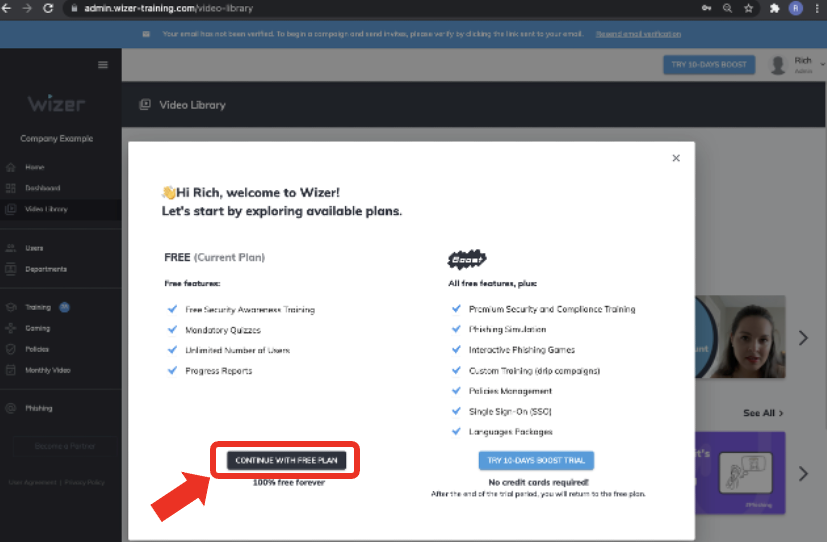 4. Log into the email account used to create the free Wizer account and look for an email from Wizer requesting you to verify your account. Once the email is located click Complete Registration. Please note, until your account is verified you be unable to begin a campaign or invite users. If you do not receive a verification email, click Resend email verification at the top of the administration console as depicted below.

Adding Users
Add users by following the directions in Wizer Knowledge Article. Please note that you can add users manually and with a CSV with the free version, however only Boost subscribers can add users with Single Sign-On.
Launch the Free Training Campaign
1. Go to the Training Section in the Admin Console and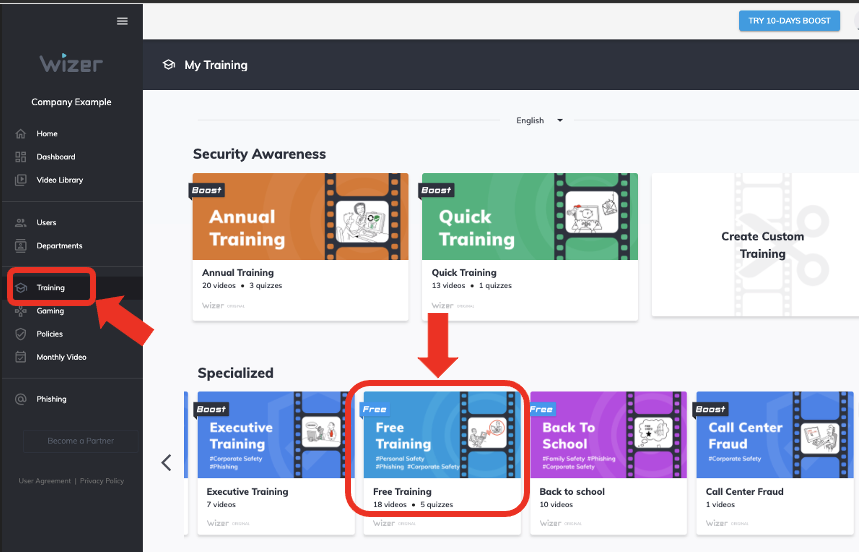 2. Click Setup Training in the upper right corner.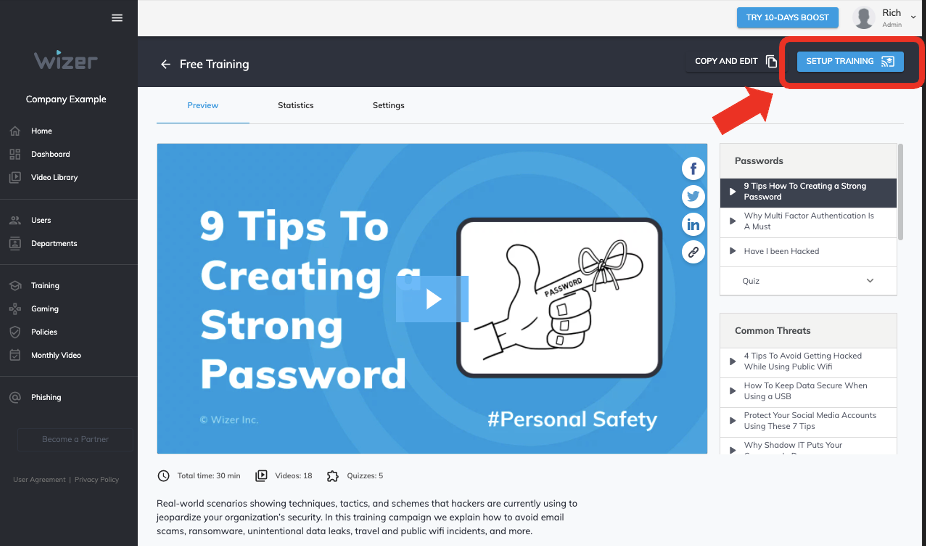 3. Proceed with deciding on the number of days that will be given to the team to complete training, departments assigned (can not be changed after the campaign started), notification everyone will receive in the invitation email, weekly reminder (by default once a week on Wednesday), and a start date to launch the campaign. After all of the details are set up click the "START CAMPAIGN" button.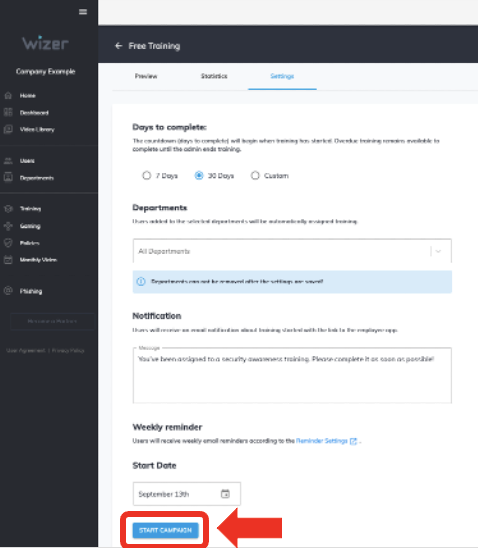 Congratulations, you have just launched your first Wizer Security Awareness Training Campaign!
4. Users assigned to the training will receive an email like the below guiding them on how to log into Wizer (app.wizer-training.com) to begin training. Users will click Complete Training to begin. Please note, this invitation is unique to each user and cannot be shared.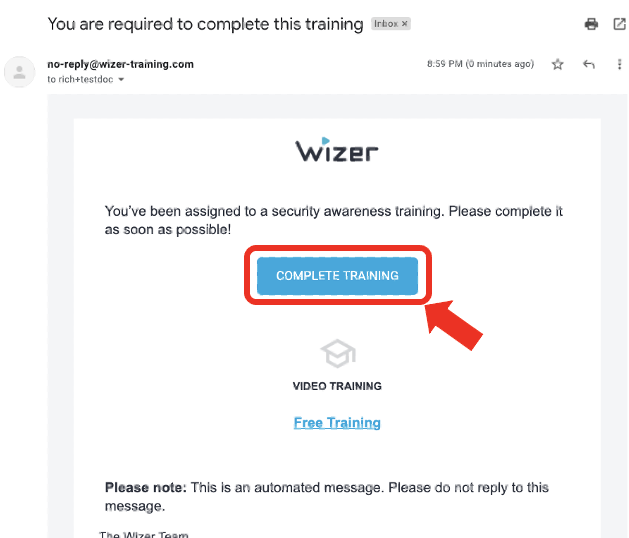 5. Each user сreates an account by providing First Name, Last Name, and Password, and then click CREATE ACCOUNT.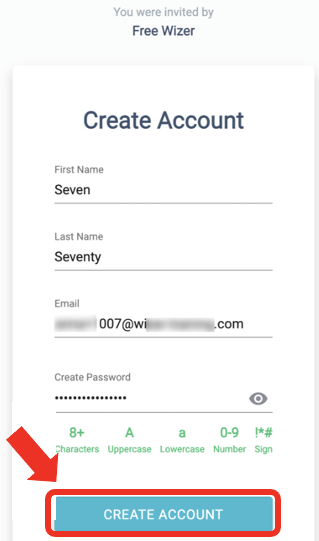 Monitoring Progress
1. Once training has started you are able to see its progress in the "Dashboard" section: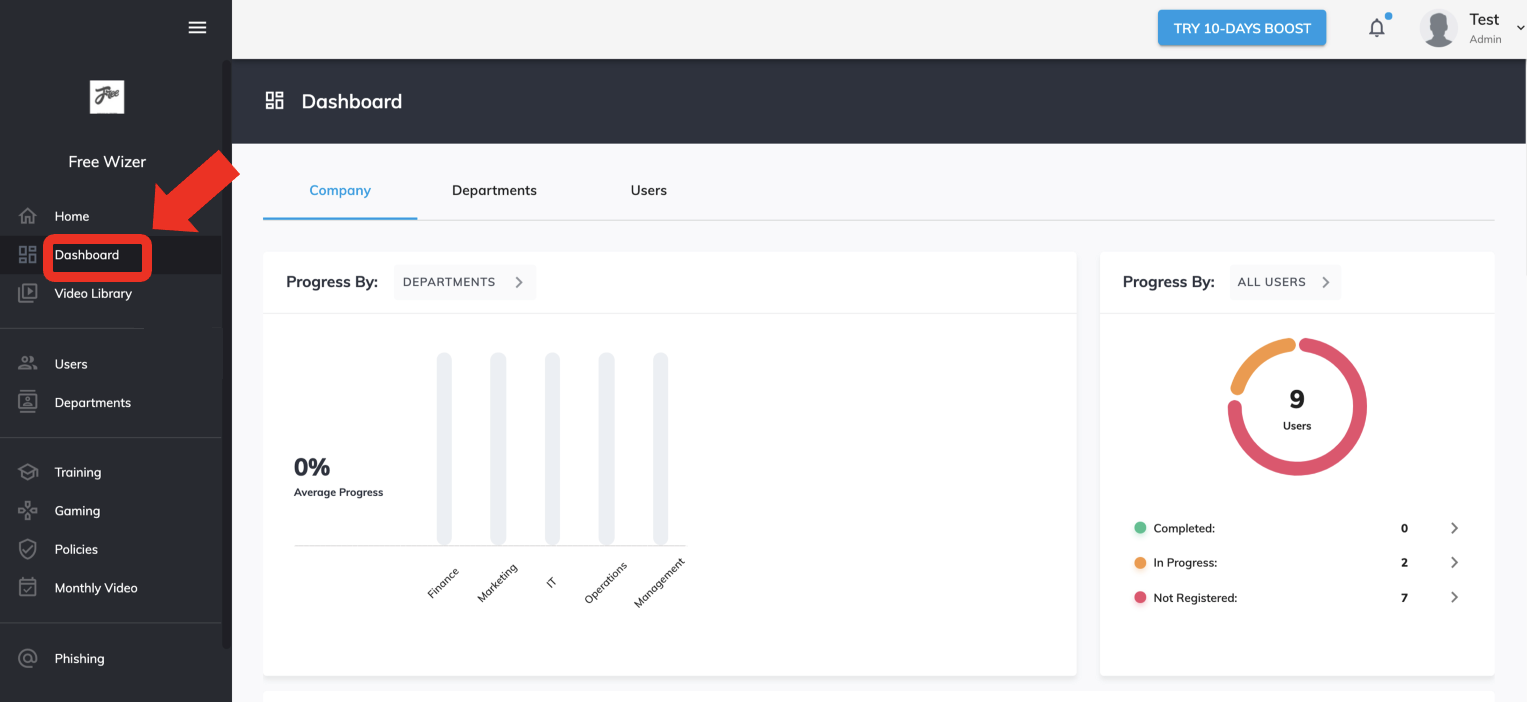 2. The Dashboard gives you the opportunity to analyze how your campaigns are going in a general overview, by departments, and by users. Also, a report can be downloaded as a CSV or pdf file.
3. Once a user completes training they will be emailed a certificate of completion.